For many people, living in Chicago is the dream. Located along the shores of Lake Michigan,
Chicago
is a historic, vibrant city and is often considered the cultural hub of the Midwest. With its world-class museums, beautiful lakeshores, iconic architecture, and fabulous shopping and dining options, there's no place quite like it.

There are so many wonderful aspects of living and working in Chicago. Compared to many other areas of the country, the Windy City has one of the most affordable real estate markets, meaning you can afford a much better quality home for less.

Still, Chicago is the country's third-largest city, and knowing where to start when finding a home in Chicago can be overwhelming. For many prospective buyers, choosing a location is an ideal place to start. But which neighborhood do you prefer? Chicago has many different communities, from the North End to the South Side. The city boasts over 77 distinctive neighborhoods, plus many surrounding suburbs. Here are a few of Chicago's trendiest neighborhoods and what you need to consider during your house hunt.
South Shore
As its name suggests,
South Shore
is a prominent Chicago neighborhood nestled along the shores of Lake Michigan. Located just 20 minutes from Downtown Chicago, South Shore is a historic neighborhood with sandy beaches, spectacular museums, and fabulous restaurants.

Here are a few places South Shore residents love:


Stony Island Arts Bank
South Shore Cultural Center Park
South Shore Nature Sanctuary
Builders of the Cultural Present Mural
Regal Theater
The Quarry Event Center
The South Shore is best known for having one of Chicago's largest best beaches, including Rainbow Beach Park. Another one of its claims to fame is its stunning architecture. Residences include classic bungalows, Spanish Revivals, and neo-Gothic mansions, among many other home styles.
Beverly
Nestled in the heart of Chicago's southside, Beverly is one of the city's hidden gems and is considered one of the state's most historic neighborhoods. With stunning architecture and tree-lined streets,
Beverly
is an incredibly charming, idyllic neighborhood with a small-town atmosphere. It's also conveniently located near the Metra Train Station, giving residents easy access to Downtown Chicago. From fabulous restaurants and bars to local events and festivals, there is always something going on in Beverly.

Beverly is also home to some of Chicago's best sites, including:


Original Rainbow Cone
Ridge Park
Horse Thief Hollow (brewery)
Beverly Arts Center of Chicago
Robert Givins' Irish Castle
If you are searching for Beverly real estate, you will find various beautiful homes in many styles, including Tudor and Spanish architecture.
Lincoln Park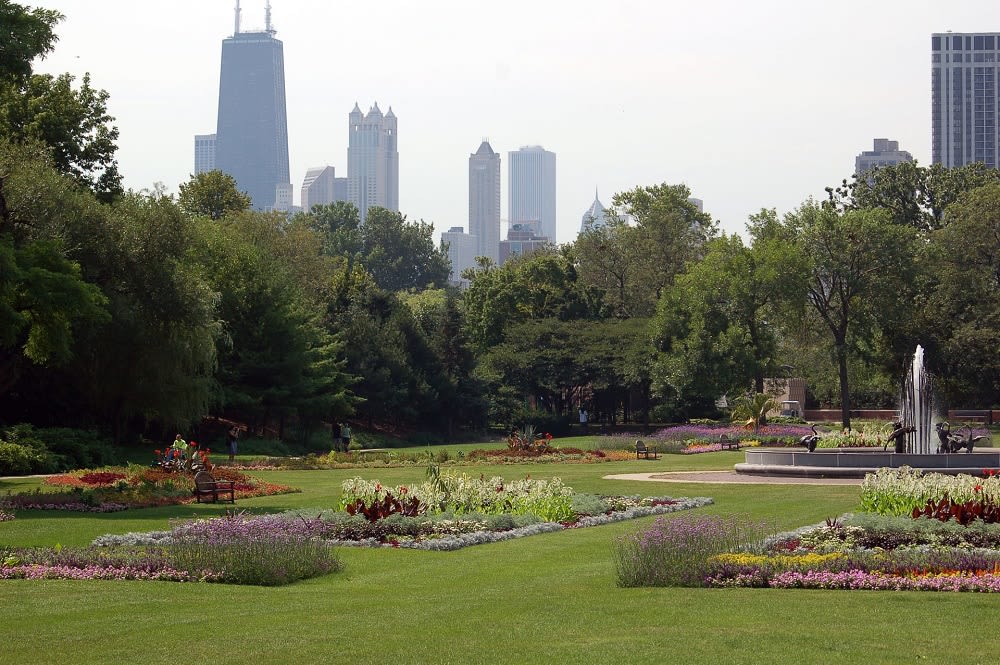 Photo courtesy of Shutterstock
With ample green spaces and beautiful lakeshores, few neighborhoods are as picturesque as
Lincoln Park
on the north end of Chicago. Home of the famous Lincoln Park Zoo, Lincoln Park is a trendy, highly sought-after neighborhood with nearly every amenity you can imagine, including spectacular shopping and dining, outdoor recreational activities, and beautiful architecture. Many areas of Lincoln Park even have striking views of Chicago's iconic skyline.

Some of Lincoln Park's most notable attractions include:


Lincoln Park Conservatory
Natural Boardwalk
Chicago History Museum
The Lakefront Trail
North Avenue Beach
River North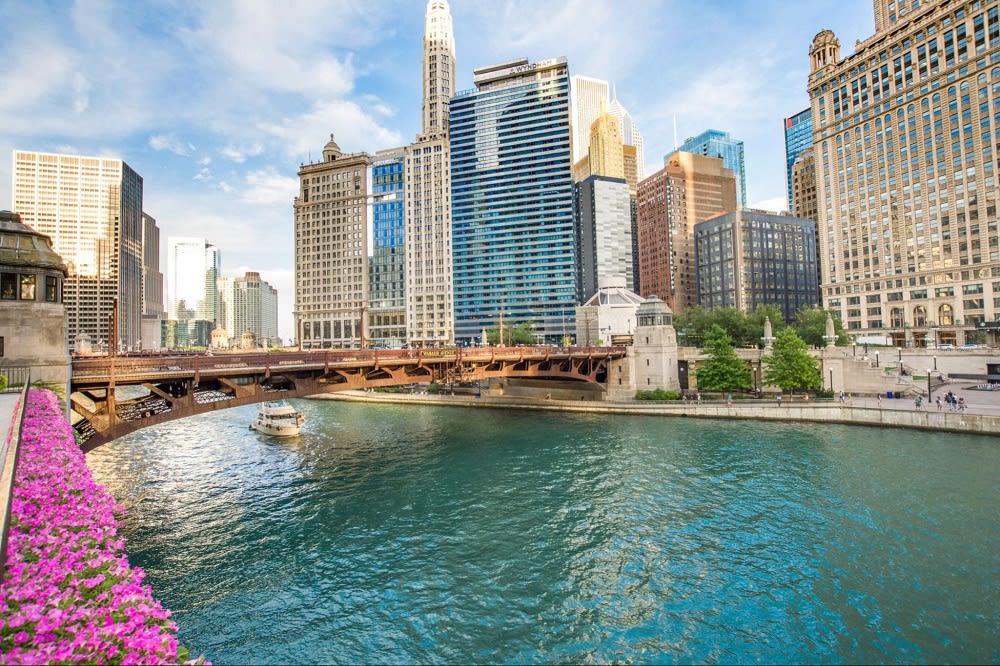 Photo courtesy of Shutterstock
Art galleries, studios, and nightclubs — River North is one of the most vibrant neighborhoods in all of Chicago. Located in the north end,
River North
was once an industrial area. It was revitalized in the 1970s and 1980s and is now considered one of the city's most highly sought-after communities.

For those who thrive on entertainment and nightlife, you will always have things to do in River North. It is also near some of the city's premiere shopping districts, including Michigan Avenue in Downtown Chicago. River North is the go-to destination for art and design, with some of the city's best art galleries. If you love historic architecture, River North is an ideal neighborhood to call home.
How to find your dream home in your ideal neighborhood

With over 77 spectacular neighborhoods to choose from, it can be tricky knowing where to start. Each community has something different to offer its residents. So how do you know which neighborhood to move to? That depends on what is most important to you and your reasons for buying a home.
Some common reasons
people move
include being closer to friends and family, getting a bigger house, or being closer to work. In a city like Chicago, proximity to amenities is a huge factor in why people choose to live in a particular neighborhood. If you are trying to narrow your search between a few areas, spend time in each community. Can you imagine living in this neighborhood and finding your dream home here? Exploring different settings can help you find clarity.
What's next?

Once you have chosen your ideal community, now is the time to hire a local agent for your property search. Your agent can help you navigate Chicago's real estate market and find a dream home within your budget. Whether you are new to Chicago or are a lifelong resident of the area, a knowledgeable realtor can offer you valuable insight into your ideal neighborhood, including restaurant recommendations, public transportation routes, tax information, and more.
Once you find your dream home, act quickly. Chicago real estate is competitive, so putting in an offer on your dream home is essential. Trust
Julie Latsko
to help you find the home of your dreams. Whether you are searching for your dream home in
Near North
or the
South Side
, Julie will help you navigate Chicago's dynamic real estate market.
Contact Julie
today to get started.

*Header photo courtesy of Unsplash