Berwyn is a vibrant city in Cook County that's home to more than 55,000 residents. Dense and suburban, Berwyn offers residents a wide array of year-round activities and events to take part in. For those hoping to call Berwyn home, the city boasts stunning properties, both modern and historic. Though demand for homes is keeping the area moderately competitive, home prices have seen a slight dip in the past 12 months. As you look for the perfect Berwyn homes for sale, get to know all that the area has to offer by checking out these top winter activities.
Head to a local rink

Ice skating is synonymous with wintertime fun, whether it's done indoors or outside. Berwyn locals can visit the Bobby Hull Community Ice Rink, a lovely outdoor rink within Cicero Community Park. Stick and puck happens most days, as does open skate. Throughout the winter, Bobby Hull is open from 9 a.m. to 8 p.m. Locals can also head to Wentworth Ice Rink in Wentworth Park, another outdoor rink with a variety of programming. Pre-registration is required for residents who want to use the rink during the winter. Wentworth Rink has open skate, pond hockey, stick and puck, rat hockey, and drop-in skating lessons.
Ski at Four Lakes Alpine Snowsports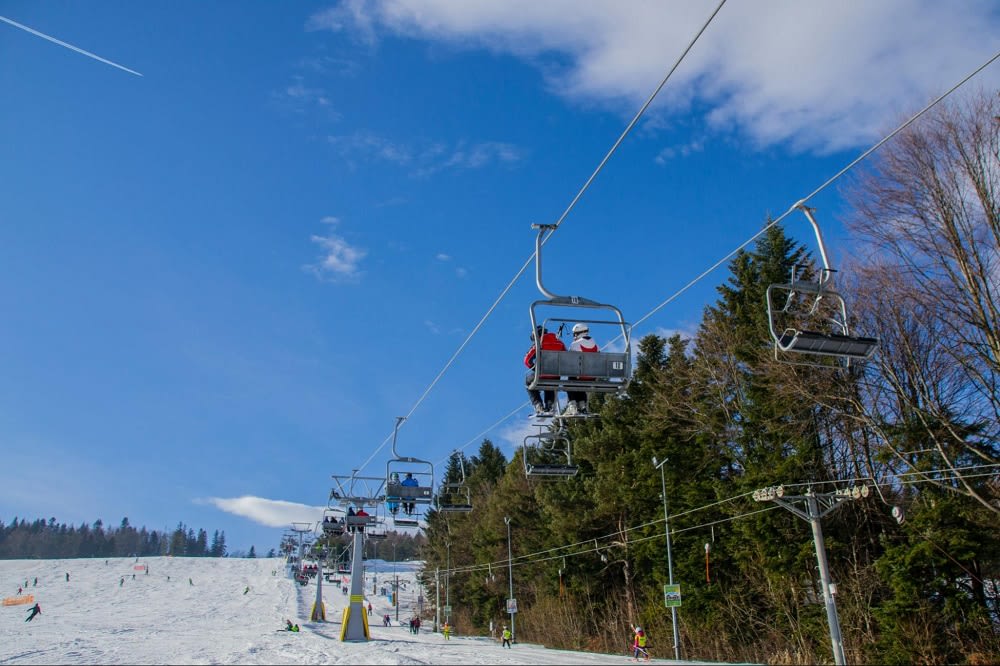 Only 30 minutes from town, Four Lakes Alpine Snowsports is the place many long-time Berwyn locals learned to ski and snowboard. Private and group lessons are available for individuals of all skill levels, as are the open ski areas. Four Lakes is the perfect place to get in a few runs on the weekends and truly embrace the winter season. The onsite lodge has a restaurant, bar, and cafe, and rental and storage facilities are available for visitors as well. Four Lakes Alpine Snowsports opens Monday through Friday at 4 p.m. and Saturdays and Sundays at 10 a.m.
Embrace the house decorating contest

One of the best ways to get in the holiday spirit in Berwyn is by taking part in the annual Holiday House Decorating Contest. All North Berwyn residents are invited to participate in the event that runs during the first half of December. Locals love going all out to deck their homes with holly, flashing lights, and larger-than-life Christmas trees. Residents battle it out for the top honors, but three homes will receive prizes for their efforts. When you find your piece of Berwyn real estate to call home, get ready for a season of joy, laughter, and healthy competition during the house decorating contest.
Take the kids to Snowy Storytime

Snowy Storytime is a family favorite hosted at the Berwyn Public Library. Amongst a host of other winter events and activities, the library invites the community to enjoy a live reading about all things snow and wintertime fun. Snowy Storytime is held in person or online depending on the week, or families can take part in the Winter Dress-Up Scavenger Hunt and Mosaic Snowman events. The Berwyn Public Library is open from 9 a.m. to 8 p.m. Monday through Thursday and from 9 a.m. to 5 p.m. on Fridays and Saturdays.
Create holiday ceramics

If you're planning a move to Berwyn in time for the holidays, it's worthwhile to explore the events and festivities put on by local shop owners and residents. The North Berwyn Park District hosts an annual Christmas Ceramic Painting event that invites locals to pick their favorite holiday character and paint away. Available for all ages, the event is a fun way to kick off the holiday festivities in December. If you can't stop by to take part on the night of, to-go kits with the ceramic figures and paint supplies can be provided.
Participate in a gingerbread scavenger hunt

Another yearly event hosted by the Berwyn Park District and the City of Berwyn is the Gingerbread Scavenger Hunt, which takes place across seven of Berwyn's beautiful parks. The event lasts two weeks and invites individuals and families alike to see how many of Berwyn's gingerbread men they can find. Gingerbread figures are hidden away in each park with their own distinct shape and color. Locals print out the scavenger hunt form and fill in the correct color and shape when they find each gingerbread figure. Every year, the scavenger hunt is a fun, festive excuse to get outside and get reacquainted with the natural beauty in Berwyn.
Explore the Christkindlmarkt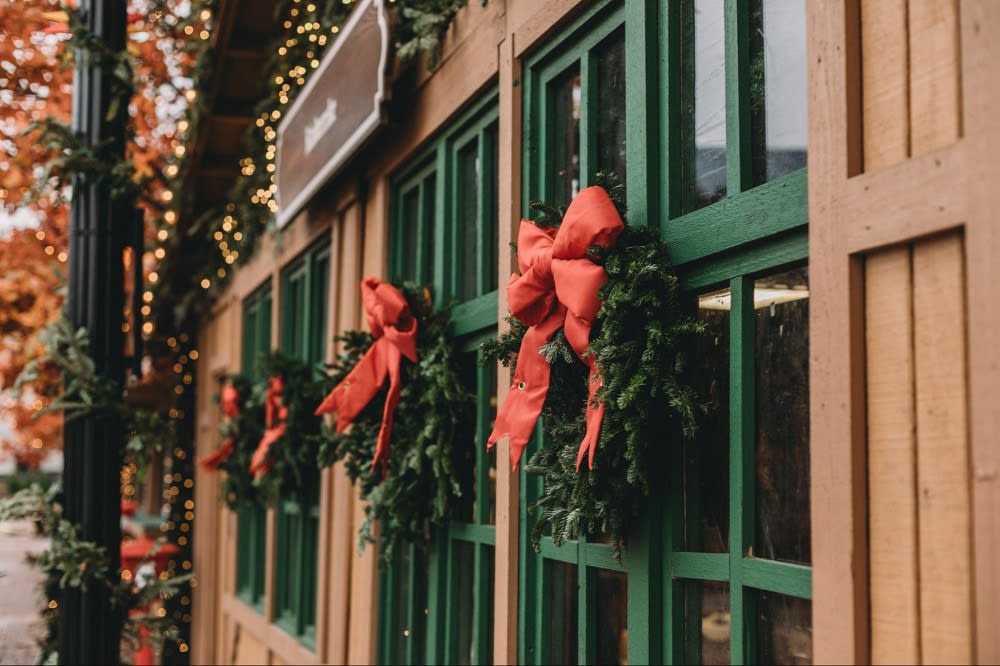 Anyone browsing Berwyn homes for sale who needs a little extra retail therapy will love the annual Christkindlmarkt. Put on by Lunges 'n Lattes, the event aims at supporting smaller artisans in and around Berwyn. The market offers locals an evening of holiday shopping where they'll find all handmade gifts. Stop by for a cup of hot chocolate or a chai latte and browse the handiwork of local artists and crafters. The event lasts four hours, from 5 p.m. to 9 p.m., and coloring books are available to keep the kids occupied.
Discover more of what Berwyn has to offer
Berwyn comes alive in a whole new way during the winter, whether locals are interested in skiing a few runs or finding that perfect last-minute gift. Throughout every season, Berwyn puts on events, festivals, and celebrations to keep the community feeling close and connected. With its proximity to Chicago, Berwyn continues to draw the eye of buyers looking for a more laid-back place to settle down. If you're interested in discovering more of what the city has to offer, make sure you partner with real estate agent
Julie Latsko
.
Julie is known throughout the Chicago area for her dedication and tireless commitment to her clients. A Chicago native herself, Julie has a life-long passion for the area and helps her clients see all that the city and its surrounding suburbs can provide. If you know Berwyn is the place for you, and you're ready to start searching for your own piece of the city to call home, get in touch with
Julie Latsko
.