River North lies north of the Chicago River in a trendy downtown urban center filled with bars, nightclubs, restaurants, and shopping centers. River North has become a lively center for the arts, having converted many old city warehouse zones into grandiose art galleries, rivaling New York's Manhattan for the highest concentration of art galleries in a major city. Local Chicagoans know River North as the go-to hotspot to experience nightlife, culture, music, great food, and a festive atmosphere. If you are visiting Chicago or considering purchasing a home on the River North real estate scene, there are a few things you won't want to miss when visiting this trendy and historic district of old Chicago.
The history of River North

Many buildings in the River North district were built prior to 1930 after the architectural boom that Chicago experienced following the Great Chicago Fire of 1871. These classically designed buildings are stunning examples of the best architecture of the period and evoke the atmosphere and mood of old Chicago as it used to be. These iconic landmarks stand side by side with some of today's most modern structures and amenities, making this one of the most-loved areas for locals and visitors alike.

River North started as an abandoned warehouse district that underwent some major remodeling in the 1970s, 80s, and 90s. What was once an industrialized area centered around Chicago's main port was transformed by artists who recognized the value of its unique architecture and converted this neighborhood of run-down warehouses into epic art galleries, swanky restaurants, and bustling nightclubs. Thus, the once-abandoned part of the city soon became Chicago's new heart, favored by locals as a new hot spot for nightlife and culture.

Some stunning examples of Chicago architecture include the Wrigley Building, a 420-foot skyscraper with a bright-faced terra cotta facade, the Tribune Tower with its ornate gothic buttresses reminiscent of medieval European cathedrals, and the Chicago Public Water Tower. The Chicago Water Tower is a historic landmark and a symbol of hope and new life for Chicagoans because it was the only building in the city's center left standing after the Great Chicago Fire.
A center for art and culture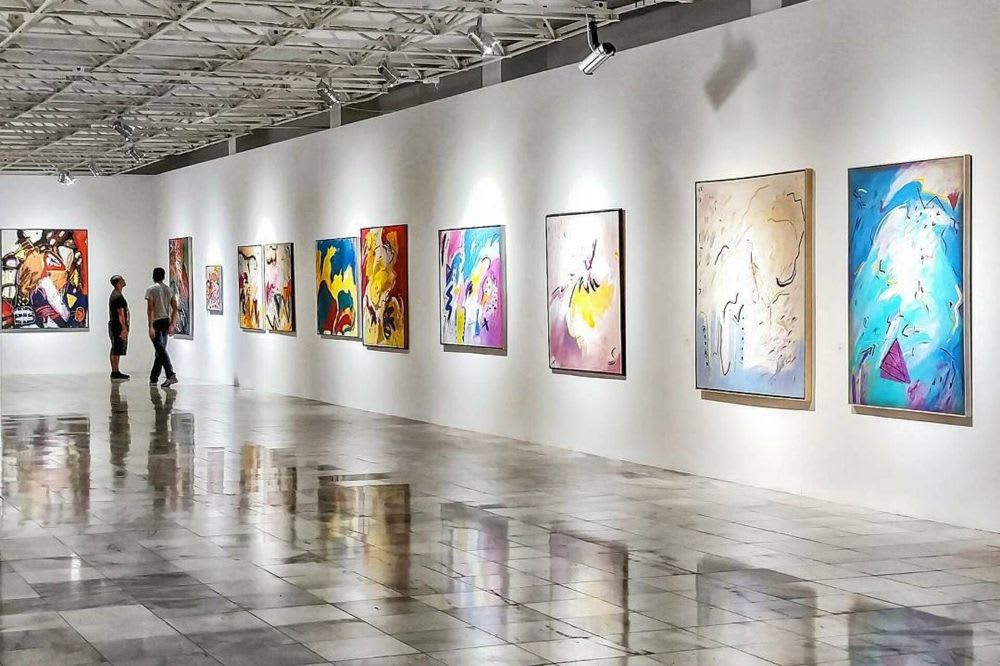 Photo courtesy of Pexels

River North is the proud home of an array of amazing art galleries that you won't find anywhere else in the city. If you are looking to experience the artistic side of Chicago, Addington Gallery is a great place to start. This popular gallery features a host of exhibits from contemporary artists, including paintings, sculptures, and encaustic paintings, which are works of impressive art created in wax. The Jennifer Norback Fine Art Gallery features unique paintings from classical European artists and also hosts interactive experiences, such as wine tasting, lectures, and musical performances. The Carl Hammer Gallery showcases creative works from artists across Europe and America with traditional, contemporary, and modern exhibits.
Chicago's entertainment district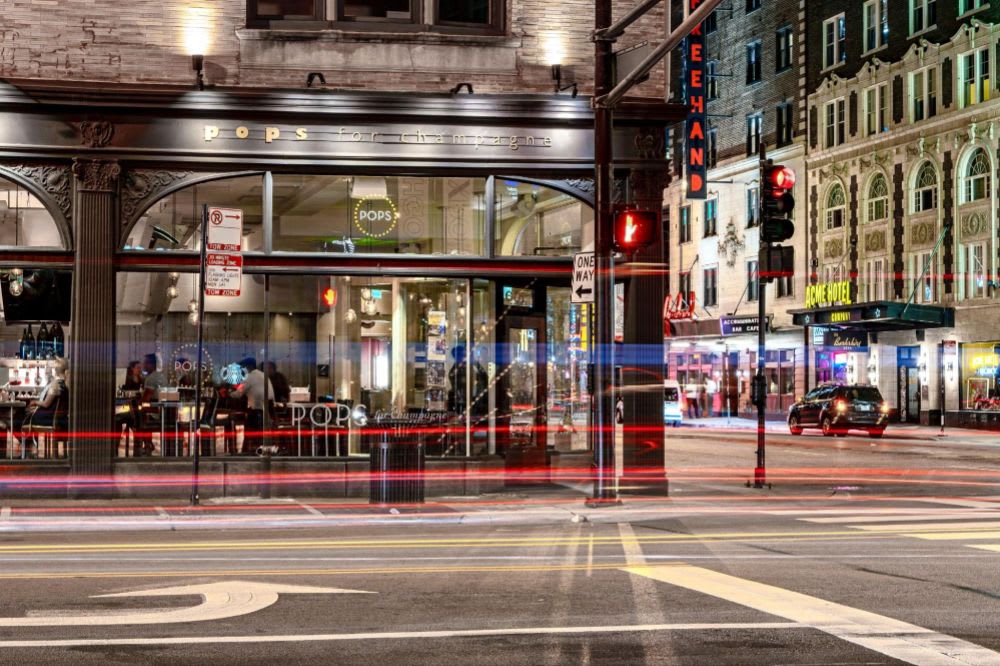 Photo courtesy of Unsplash

From high-rise dining to kayaking on the Michigan River, there is no shortage of fun adventure spots within the span of just a few blocks in River North. If New York is the city that never sleeps, Chicago is the city that never stands still.

River North is known as a paradise for shoppers, as you can find everything from boutique shops to antique stores and big brand department stores all within a short distance. Shoppers can visit the nearby Loop, Michigan Avenue, and the Magnificant Mile, where you can spend the day exploring local shops and luxury retailers like Marcus, Bloomingdales, Coach, Max Mara, and Saks Fifth Avenue.

After a day of retail therapy and touring the city's superb art galleries, you can stop in at one of the local breweries and enjoy an assortment of home-brewed craft beers or indulge in a fine dining surf and turf experience at the exclusive Mastro's Steakhouse.

The nightlife in River North is non-stop, with an array of gourmet coffee bars, hipster dive bars, upscale nightclubs, and live music and theater performances.

The two towers at Marina City, designed by famous architect Bertrand Goldberg, feature top-notch shopping and fine dining, with residential high-rise luxury apartments and even a hotel located in the tower. Marina City is also the home of the legendary Chicago House of Blues, where visitors can enjoy live comedy shows and musical performances.

If swanky nightclubs are your thing, you don't want to miss Underground. With its basement-level entrance, this trendy, subterranean nightclub is in full swing with frequent appearances by A-list celebrities, sports stars, and rappers. Disco is another popular nightclub sporting a retro theme with its bright lights, disco balls, and world-class DJs performing all through the night.
River North real estate

The community within River North is a collection of educated business professionals, artists, and families. The area has a decidedly urban feel, with many upscale neighborhoods and high-priced homes due to a booming luxury real estate market.

From high-rise apartments and luxury condos to Victorian-era townhomes, you can find many different architectural styles within this glorious community. River North is within the 80th percentile for average home prices compared to the rest of the country.

With close proximity to the Loop, River North has access to four train stations. In addition, it is located in the city's center, making it highly convenient for short commutes and alternative transportation methods.
Finding the right agent
If you want to learn more about all that the
North River real estate
landscape has to offer, you should team up with an experienced agent who understands the local market. A highly skilled agent will work with you as a partner on your home-buying journey and consult with you to understand your needs along your house hunt. They can connect you with properties that truly check all the boxes. If you are interested in River North condos or homes for sale, reach out to expert local agent
Julie Latsko
for the guidance you can count on.
*Header photo courtesy of Unsplash