River North is a trendy neighborhood on the North Side of Chicago well-known for its shopping and dining scene. Many people enjoy going out with friends in this exciting locale, as there are several popular bars and nightclubs in the area. If you're thinking about hitting the town after checking out River North real estate, read on for a list of some go-to spots!
1. Hubbard Inn

110 W Hubbard St, Chicago, IL 60654
You'll love the contemporary and elegant atmosphere that you'll experience at Hubbard Inn from the moment you walk in the door. The old-school vibes are reflected in the library at the back of the bar, along with the rustic decorations on the walls. You'll read about their drink specials from a chalkboard near the bar, or you can try one of the tried-and-true classics like the Dancing Floor with espresso and egg whites. If you're hungry, you can try their bacon-wrapped dates or their lamb meatballs. Hubbard Inn is closed on Mondays and Tuesdays, but they are open until late into the evening Wednesday through Sunday.
2. El Hefe

15 W Hubbard St, Chicago, IL 60654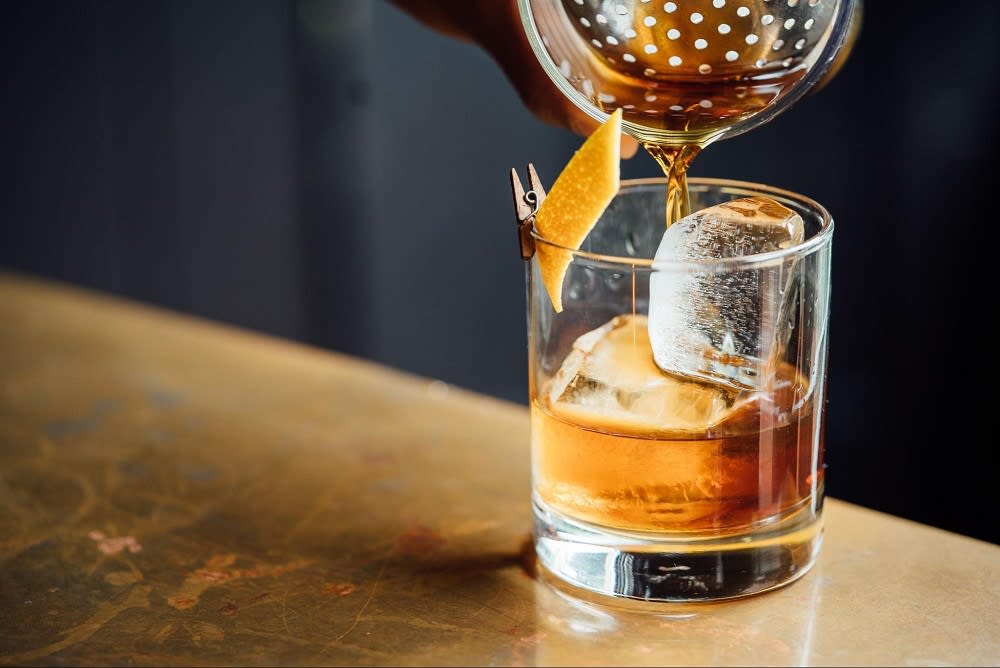 Photo courtesy of Unsplash
El Hefe is well-known in the River North area for its expansive tequila selection and its delicious house margaritas. The Day-of-the-Dead art on the walls and the neon lights create an atmosphere that's great for enjoying tacos with friends. Plus, this is a trendy spot for private events for groups of up to 300, perfect for parties.
3. Boss Bar

420 N Clark St, Chicago, IL 60654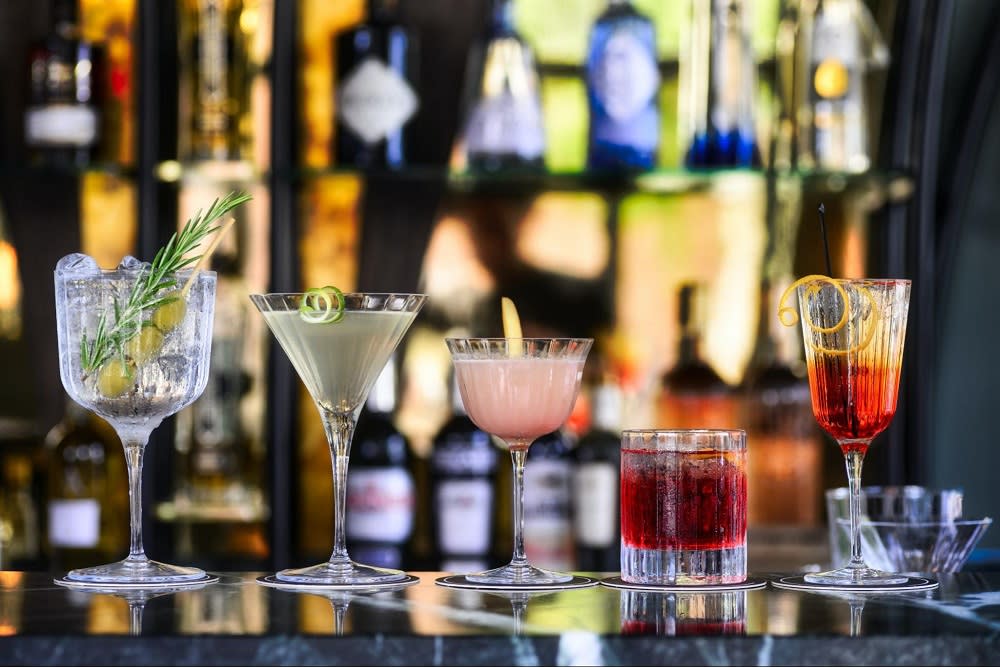 Photo courtesy of Unsplash

The iconic neon sign near Hubbard Street welcomes you into Boss Bar until the wee hours of the morning. Boss Bar doesn't close until 3 am from Sunday through Thursday, and their doors remain open until 4 am on Fridays and Saturdays. The extended hours make it one of River North's most popular late-night hangouts. At the bar, you'll find plenty of draft beer choices along with a creative selection of cocktails. The burgers are delicious, and after you finish your meal, you can play a game of pool or kick back and watch the game on one of their TVs.
4. Moe's Cantina

155 W Kinzie St, Chicago, IL 60654
Moe's offers a massive space perfect for watching sports or munching on Mexican dishes with friends. The top floor overlooks the bottom floor and is a popular spot for VIP seating or exclusive gatherings. They are known for their expansive tequila selection and tasty house margaritas, but the sangria is also worth trying as well. It often gets packed at night, but because it is so spacious, you won't feel lost in a big crowd.

Moe's Cantina is open Wednesday through Friday from 4 pm until 2 am. On Saturdays, they open for brunch at 10:30 am and remain open until 3 am. And, come by between 4 pm and 6 pm to enjoy their Happy Hour specials.
5. The Bassment

353 W Hubbard St, Chicago, IL 60654
When you arrive at the Bassment, you'll have to enter through a secret door. Once you get in, you can grab a cocktail and hang out at the back, or you can find a seat close to the stage to enjoy a live music performance. No matter where you choose to spend your time, you'll quickly see why most people don't visit any other club in Chicago once they experience The Bassment. You can view a schedule of upcoming events and musical performances by visiting their website. The club opens on Thursdays, Fridays, and Saturdays at 8 pm. They close at 2 am on Thursday and Friday evenings, and they remain open until 3 am on Saturdays.
6. Moxy Chicago Downtown

530 N La Salle St, Chicago, IL 60654
This upscale Chicago hotel is a popular nightlife spot thanks in part to its Bar Moxy DJ series. Stop by on Friday or Saturday night to experience the live DJ set for yourself. The hotel is a short walk from Millenium Park, and it's not far from several other top River North nightlife destinations.
7. The Drifter Chicago

676-8 N Orleans St, Chicago, IL 60654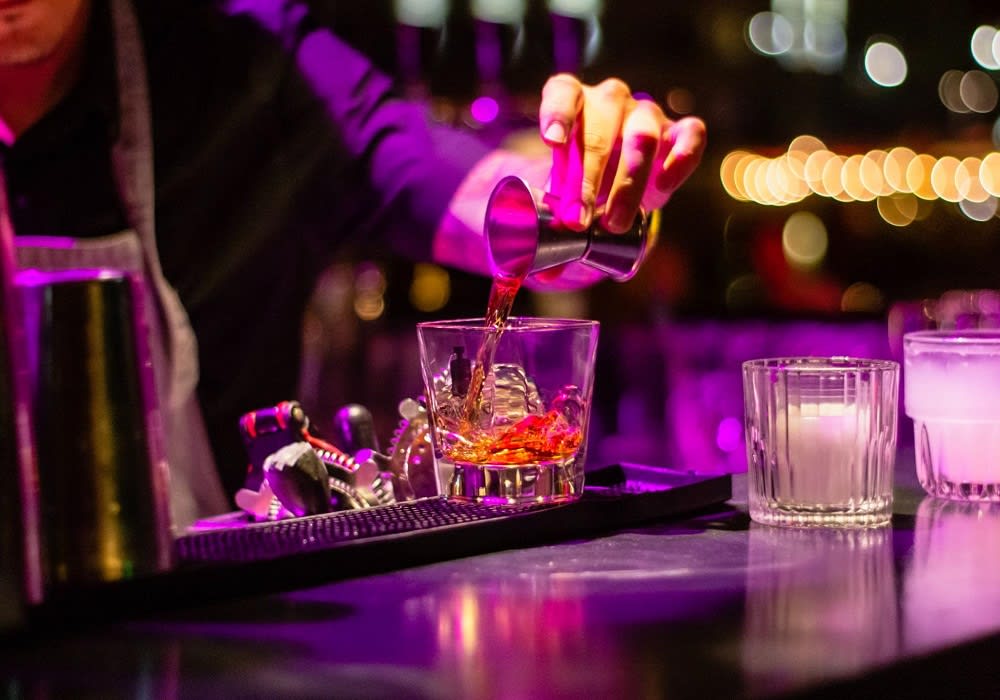 Photo courtesy of Unsplash
Under the Green Door Tavern, you'll find The Drifter Chicago. The space resembles a 1920s-esque speakeasy, and the location boasts over 100 years of colorful and decorated history. Each of their cocktails is presented on a Tarot card, and they have over 100 choices on a rotating list. Each night features a different performance, and they regularly host special events featuring unique acts. The Drifter is open Wednesday through Friday from 5 pm to 2 am and on Saturdays from 5 pm to 3 am.
8. Three Dots and a Dash

435 N Clark St, Chicago, IL 60654
This vibrant tiki bar serves various tropical cocktails along with a wide selection of rums and house daiquiris. Drinks International named Three Dots and a Dash as one of the top 50 bars in the entire world. Their team works hard to ensure that they are creating high-quality cocktails using only the finest ingredients. When you hang out at Three Dots and a Dash, your cares and worries will melt away as you experience a tropical excursion without stepping foot outside of Chicago.
Once you experience the nightlife in River North, you may begin to wonder how you can spend more time in the area. Perhaps it's time to begin shopping for River North homes for sale. If you're interested in testing the market, reach out to expert agent
Julie Latsko
. Julie is a lifelong Chicagoland resident with a deep knowledge of the area. Julie's clients speak highly of her integrity and her superior negotiating skills. She seeks to advocate for each of her clients as they partner together to achieve their real estate goals. Contact Julie when you're ready to start shopping for
River North condos for sale
.
*Header photo courtesy of Unsplash