Are you in the market for a new home in Chicago? Whether you're just starting to explore your options or ready to make an offer, working with a real estate agent is the best way to go. And if you're looking for someone who knows Chicago inside and out,
Julie Latsko
is the agent for you.
Fifteen years of real estate experience
Julie has been in the real estate business for over 15 years and holds a degree in
interior design
from the Harrington College of Design. Julie uses what she's learned to help her clients bring their home's vision to life. This combination makes her uniquely qualified to help clients find and buy the perfect home in Chicago.
When selling your home, countless factors are unaccounted for, and a rookie agent may not know how to market and price your home correctly. Julie, however, has been in the business long enough to understand the nuances that come with selling a home.
Her home designer experience also comes in handy when it comes time to purchase a new property or stage your old one. She understands the importance of crafting a space that looks great and functions well for your lifestyle.
Born and raised in Chicago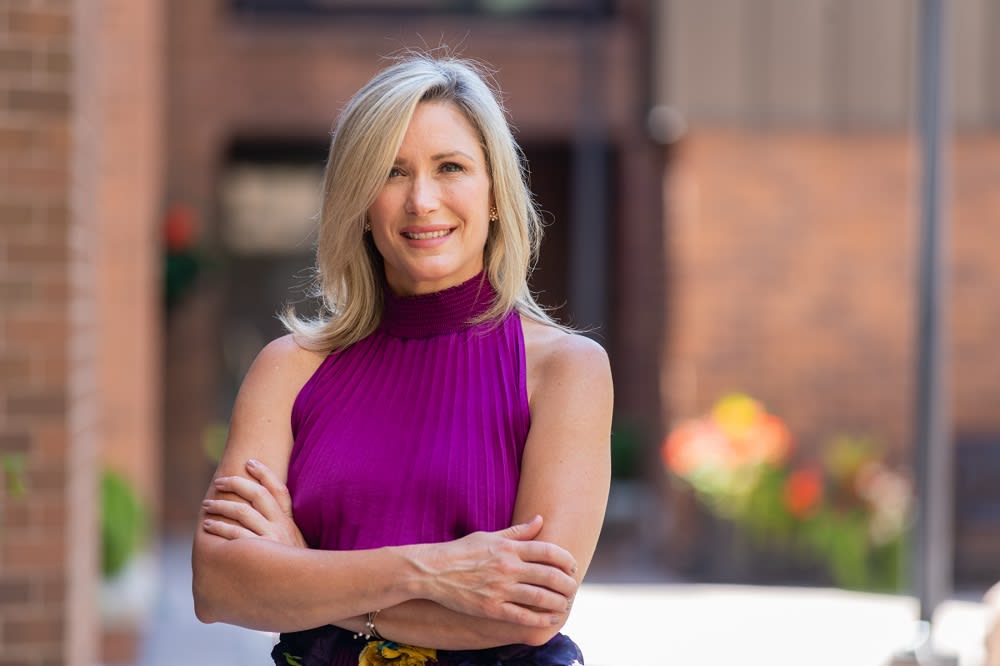 A child of the windy city, Julie knows Chicago like the back of her hand. She grew up on the Southside, but she's familiar with all the
neighborhoods
in the city and what makes each one special.
She also has strong ties to the community and is known for standing up for social justice and giving back to the city. Julie works closely with organizations that support diversity and inclusion, and she's passionate about helping people find homes they love.
Community is vital here in Chicago, and when you work with Julie, you're tapping into that community. She knows all the best places to eat, shop, and hang out in every neighborhood in town. Before you even buy a home, Julie will have you feeling like a true Chicagoan!
Focus on Chicago's luxury housing market
Julie focuses on luxury housing, which means she knows all about the most exclusive neighborhoods and properties in Chicago. From upscale high-rise buildings downtown to Gold Coast mansions and waterfront properties in Lincoln Park, Julie can help you find the
perfect property
no matter your budget.
The River North neighborhood is a prime example of Julie's focus on luxury housing. It's home to some of the most prestigious buildings in Chicago, and as an agent who specializes in that area, she knows all about them. She can teach you about architectural features, amenities, and the surrounding neighborhood, so you can decide if a place is right for you.
Tireless work ethic

Great real estate experience is about more than exceptional people skills and understanding the market — it's also about dedication to getting the job done. Julie has a tireless work ethic and will go above and beyond to help her clients find the right home. As an international model in the fashion industry, her past life taught her the importance of hard work and dedication.

When you work with Julie, you can be sure that she'll always be there for you. She's always available to answer your questions, and if she doesn't have the answer, she'll find it for you. You can count on her to be by your side every step of the way — no matter how long the process takes.
Proven results
When you're looking for an agent to help you buy or sell a home, you want someone who can get the job done and has a proven track record of success. Julie Latsko is that agent. In 2021, she sold over
$8.4M worth of real estate
, representing a 250% increase over the previous year.
What's even more impressive is that Julie's numbers continue to increase every year. She's a top producer in Chicago with hundreds of happy clients— many of which are referrals! With over $7.4M worth of listings currently in play, this Chicago real estate powerhouse shows no signs of slowing down.
An extensive network of connections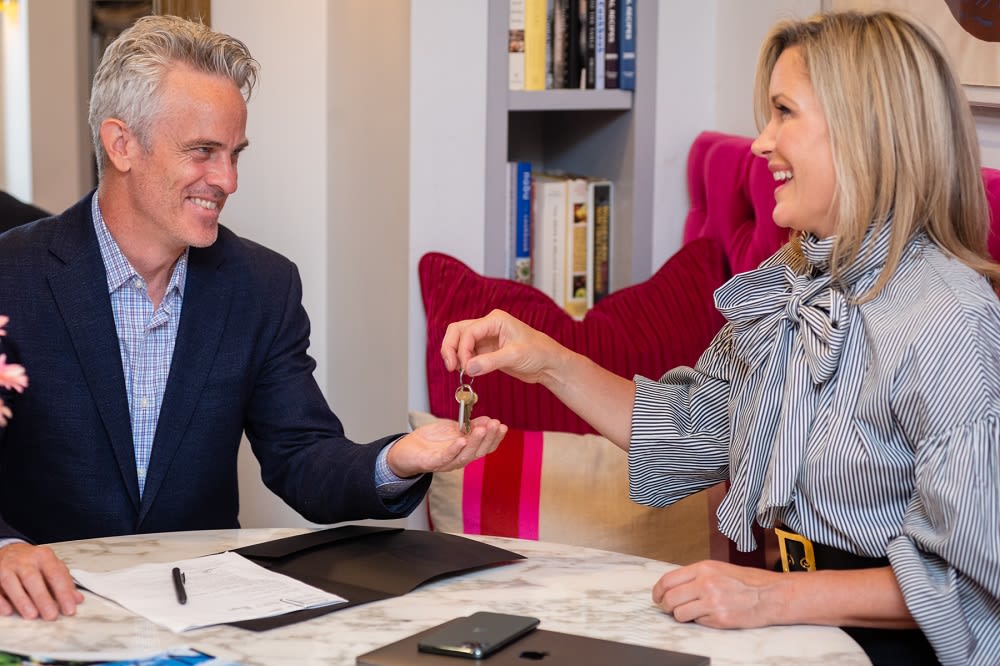 In the real estate world, it's not just about what you know; it's about who you know. Julie has an extensive network of connections — she knows all the top brokers, lenders, and contractors in Chicago and can connect you with them if needed.
If your home needs a few renovations or repairs before you can sell it, Julie can connect you with the best people in the business to get the job done quickly and affordably. She's always looking out for her client's best interests, and her extensive network allows her to do that more effectively than anyone else.
When you're ready for an open house, she'll have a team of professional cleaners, stagers, and photographers ready to help make your home look its best.
Compass partner
Compass
is a tech-driven real estate broker changing the way people buy and sell homes. They're one of the fastest-growing companies in the industry, and Julie is a Compass agent. As a Compass agent, Julie has access to cutting-edge technology that makes the home buying and selling process more accessible than ever.
Compass Concierge
is a service that adds to the elite level of care for the platform's clients. With their program, you can get fronted the cost of purchasing a home with 0% interest. This deal is beneficial when you want to upgrade your home to raise the value before selling or if you want to purchase a property and hold it as an investment.
As a Compass Concierge Partner, Julie can offer her clients this unique program and help them get the most out of their real estate investments.
It's also worth noting that Compass is one of those companies that donates 15% of their commission to Black-owned businesses. Fighting against injustice and inequality is something dear to Julie, and Compass shares that value. You're not just getting an exceptional real estate agent when working with her. You're also getting a partner in the fight for human rights.
Strong social media presence
In this day and age, it's not enough to have a solid social media presence; you need to be actively engaged on all platforms. Julie is one of those agents who understands the importance of social media and is always active on her accounts. She's always sharing valuable information with her followers and helping them learn more about the real estate market.
Whether you're on
Twitter
,
Instagram
, or
Facebook
, you can find Julie Latsko sharing helpful tips and insights. She's always willing to help out and answer any questions her followers may have. Her social media presence is one of the reasons she's so successful, and it's something that her clients appreciate.
Personalized approach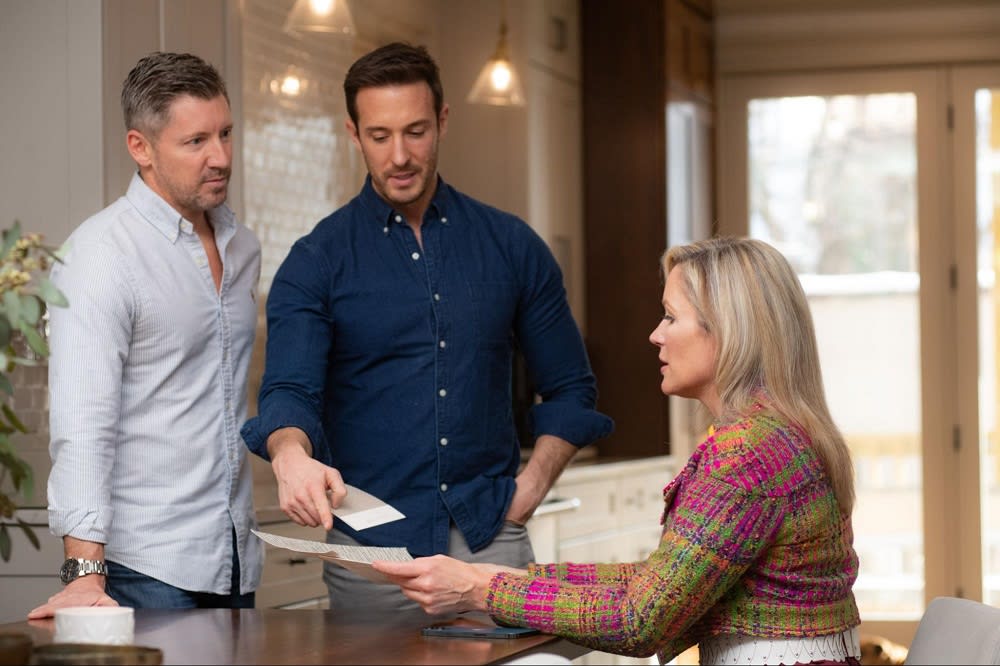 When you work with Julie, you're not just another statistic. No two clients are the same, and Julie knows that. She takes the time to get to know you and understand how you feel regarding your move. She'll sit down with you and go over your goals for the sale or purchase of a home, and then she'll create a personalized plan to help you achieve them.
She'll work with you to make sure the process goes as smoothly as possible. If this is your first time buying a home, fear not! She knows how to take the lead and keep you in the loop. Julie knows which questions to ask and which steps to take to streamline the entire buying or selling process.
Passionate

Julie is passionate about real estate and helping her clients. You can have a real estate agent who checks all nine boxes, but if they're not passionate about their job, it will show. Julie loves what she does, and it is easy to tell. She brings her radiant smile and positive attitude to every interaction, and it's infectious.

When you work with Julie Latsko, you're getting more than just a fantastic agent. You're getting someone who truly cares about her clients and strives for them to achieve their dreams. She'll go above and beyond to make sure you're happy with the process and the outcome. In her free time, she catches up on the newest design trends, learns about the trade, and stays ahead of the curve in any way she can.
Get started today
Find your new Chicago home with Julie Latsko!
Contact her today
to meet for a consultation to discuss your needs and the first steps of the buying or selling process. Her team can't wait to help you find the perfect place to call home.